Trade Shows
You are investing heavily in the production of advertising materials and in the presence of sales representatives in your trade shows. As a guest or an exhibitor, the problem remains the same :
How do you follow up 100% of your leads?
Top
Trade Show Optimization service
How can you follow up 100% of your leads?
With the help of a follow-up strategy and email reminders, RADAR International keeps in touch with your customers on your behalf. When they will have a specific need and be qualified, they will be automatically transferred to your sales force. So you keep your medium and long term sales opportunities potential.
Technology for Businesses
It is now possible to electronically and automatically :
send a personalized email to all your target customers
know whether they have received and opened your message
identify and measure the actions taken by customer (example: watching video, downloading a brochure, access your website)
upon the taken action, send additional information to the customer
transmit customer information in real time to your sales force with the history of the customer's actions.
By being in direct contact with customers who currently have an interest, this will represent a real economy of time and travel expenses for you and your representatives!
Instead of accumulating references or contacts, RADAR International helps you manage your business opportunities by an effective strategy that allows you to make the most of your marketing efforts. The goal is not to replace the sales team, but make it work on pre-qualified customers (before, during and after your trade show).
Approach of a trade show
Whether you are a guest or an exhibitor, you must be prepared to optimized and generate revenues from your trade show related costs (before, during and after the event).
Below, is the approach proposed by RADAR International to establish a trade show strategy.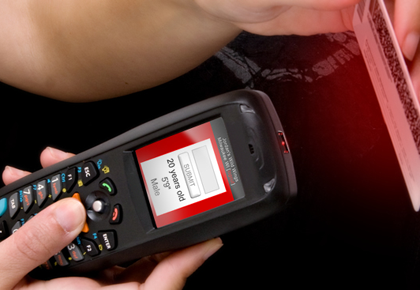 Top
You are exhibitors
As exhibitors, you and your representatives must be able to quickly qualify the visitors or guests, capture their needs and develop a relationship that sets you apart from your competitors, also exhibitors.


Before:
Establishment of a global trade show strategy
Development of electronical promotional materials (automated messages, website, brochure, online form, video ...)
Sending an invitation message to the target audience
Tracking of visitor's or guest's actions (emails, calls, completed forms, accessed websites ...)
Report interest received before the event
During:
Train representatives regarding the qualification strategy of visitors
Capture and qualification of visitors and potential contacts
Sending an automated "Thank You" message
Automated Tracking (message 1), tracking of contact's actions (emails, calls, completed forms, accessed websites ...)
Qualification Reports and interests received during the event (upon used qualification tools)
After:
Automated Tracking (message 2 and 3), tracking of contact's actions (emails, calls, completed forms, accessed sites...)
Definition of a corporate customer tracking strategy (if necessary/required)
Qualification Report and interest received after the event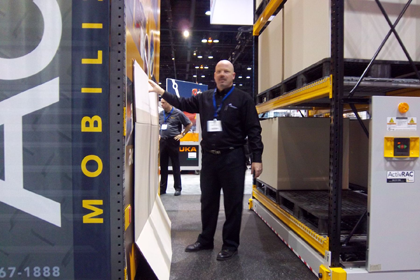 Top
You are visitors
As visitors, you want to meet companies that are most receptive to your need in order to get the information you need as quickly as possible. Make sure not to waste your time.


Before:
Establishment of a global trade show strategy
Development of electronical promotional materials (automated messages, website, brochure, online form, video ...)
Sending a request of interest for an appointment with target exhibitors
Ttracking of exhibitor's action (emails, calls, completed forms, accessed sites ...)
Report interest received before the event
During:
Train representatives regarding the qualification strategy of exhibitors and potential contacts
Capture and qualification of exhibitors / contacts
Sending an automated "Thank You" message
Automated tracking (message 1), tracking contact's actions (emails, calls, completed forms, accessed sites...)
Report of qualification and interests received during the event (depending on qualification tools used)
After:
Automated Tracking (message 2 and 3), testing with "tracking" of the actions of exhibitors / contacts made (emails, calls, completed forms, accessed sites...)
Definition of a corporate exhibitors tracking strategy
Qualification Report and interest received after the event